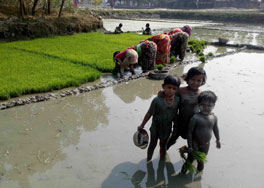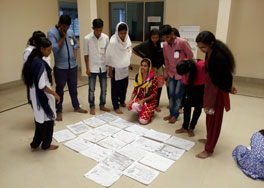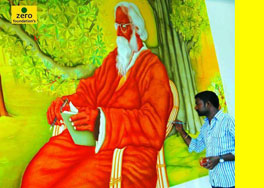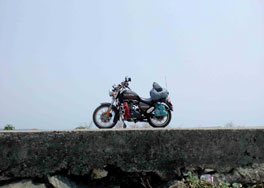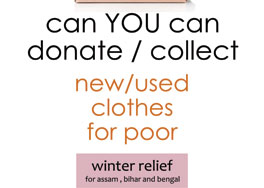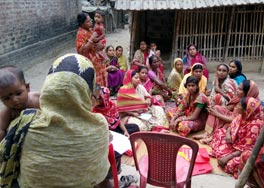 In India , Nearly 70% of the country's population lives in rural areas . So rural development is inevitable for the growth of our nation. The Zero foundation chiefly focuses on activities for development of rural areas.
Primary education
Provides basic amenities to schools struggling with poor infrastructure in rural areas. Study materials and clothes are made available to the students.
High school/Secondary education
Various kinds of scholarships are granted to the students for their outstanding performances in academics and funds are allotted for those who are economically backward. It conducts career guidance programs and extends support for admission in top educational institutions.
Zero Foundation assigns short term and long term internships for the research students in various fields like social science, social work, media studies, migrant studies etc. We have interns from different universities every year.
Free medical camps, awareness programs, training classes for women and children, diagnosis camps, blood donation camps etc.are organised in rural areas. Funds are allotted for those who are in need of highly expensive treatment.
Varieties of saplings like apple ber , guava and lemon are available in the nurseries run by the volunteers of Zero Foundation.
We have taken initiatives to support the publications related to rural lives, travel etc. Those who are interested in these areas are free to contact us for any help. Zero Foundation conducts research works and academic studies on various subjects related to rural areas. These are publishing in different media.
" Bandhu - beyond a tea "
Zero Foundation has opened up a tea shop named "Bandhu" ("Friend" in Bengali ) inorder to make others aware about the role played by these small business ventures in community development. It provides different flavours of tea along with other community development activities.
Zero Foundation conducts trips to observe and experience rural areas for different kinds of people and also hosts different groups from various locations. Motorcycle and bicycle trips are also conducted.
Bengal Yatra – A Jorney through Bengal to know the rural life…
A flagship program of Zero Foundation .Bengal Yatra which is organized in the month of December every year intends to have a direct observation of the Bengali villages .
Kolkata, Santiniketan, Sundarbans, Malda, Murshidabad and North Parganas are the places to be visited by the selected participants .
Organize programs focusing on the art and culture of rural areas. Conducts Dance and Painting Competitions, Workshops , Film Festivals , Children's Programs etc.
Zero Foundation extends services for those suffering from natural calamities and accidents.
'Winter Relief', is an initiative started by the foundation engaged in free distribution of clothes for the needy. All of you can join hands with us to extend support to these rural folk by providing the used or disposed clothes etc.
Organizing women in villages, educate them , creating self help groups and giving self-employment training.
Zero Foundation has been providing loans with the support of West Bengal Cooperative Department for self help groups. The Group members are doing small business , farming , sewing units and Jute handicraft making etc.